Every time when we meet our clients, we ask the bride "How many bridesmaids you have?" , we always get different answers. Most of them have 2-4 bridesmaids, some of them have no bridesmaid and some even have 8.
It can be hard to decide the number of your bridesmaids when you have many family members or friends that are all potential bridesmaid. If you are not sure how to select your bridesmaids on you BIG DAY, here are some tips that you can take into consideration before you make the decision.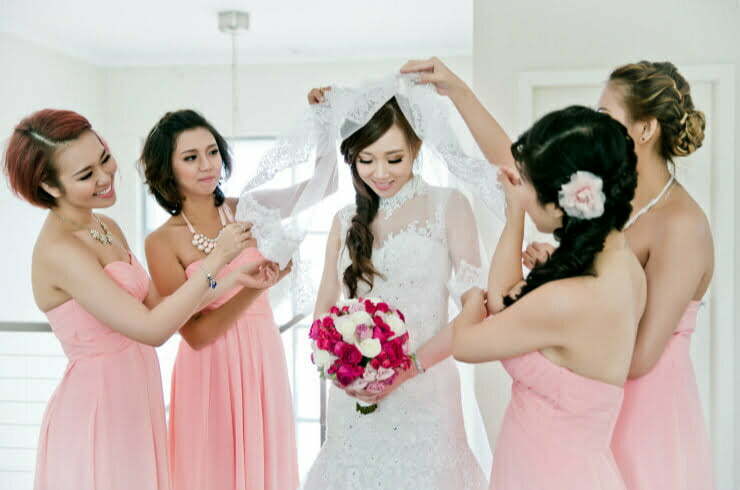 The size and style of your wedding
The number of bridesmaids is related to the size of your wedding from a practical standpoint. Normally large weddings have large bridal parties and small weddings have small ones. A standard ratio used by us is one bridesmaid and one groomsman for every 50 guests, the goal is achieving a comfortable proportion of guests to wedding party members. So if you are having a small intimate wedding, you may just ask your best friend to be your bridesmaid. But if a large wedding of several hundred people and a bridal party of only one or two might seem equally disproportionate.
Sometimes the style of the wedding also affects the bridal party. Formal weddings typically have a larger bridal party than casual ones. For example, a casual wedding in Colour18 own wedding hall or a small wedding in Kirribilli might seem overdone with more than 2-3 bridesmaids, including the maid of honor. By contrast, a formal church wedding with 350 guests would be fabulous with 8-10 bridal party gliding down the aisle.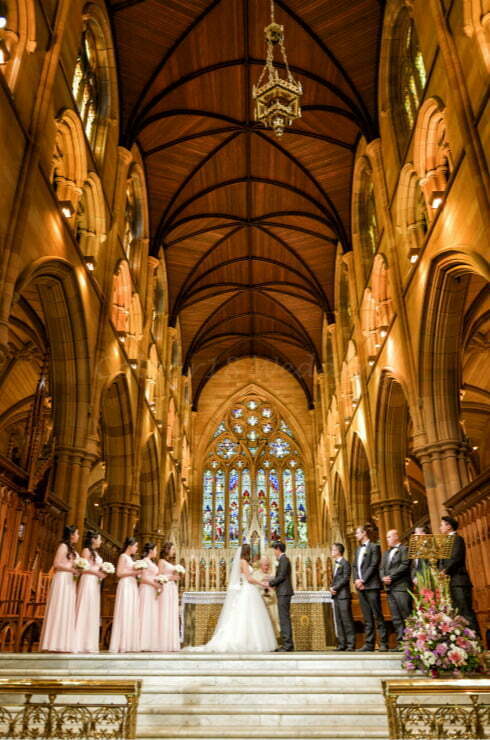 Your Wedding Budget
When considering the number of bridesmaids for your wedding, one important factor should be considered is your budget for the whole wedding. Normally the bride is responsible for the cost of bridesmaid dress, their makeup & hair, bouquets and some bride may also pay for their shoes and jewelry. It won't be a small amount of money. The more bridesmaids you have, the more you will spend. In some culture, brides will ask their maids to pay, but if you are choosing to pay, it can help to first consider how much of your wedding budget you would like to allocate to your bridesmaids before committing to a number.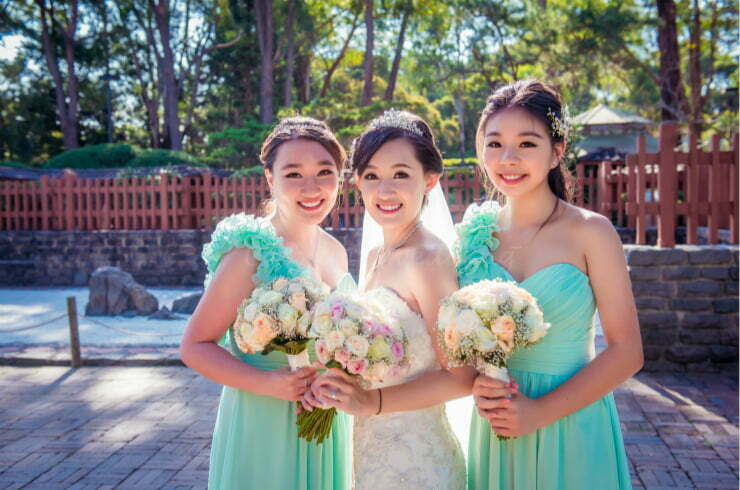 How Do I Choose
Your BIG DAY can be enhanced by the people you choose to share it with, and that is especially true when it comes to your bridal party. Who you select to be by your side on your wedding day will help create the atmosphere you desire. Make sure you look for the ladies that you really want by your side on your special day. You don't have to feel restricted by factors like age or the fact that they already married. Some Brides may feel obligated to ask family members or friends for reasons other than a true desire to have those individuals participate in her big day. Actually there is no obligation to ask the one who asked her to be in your bridal party, even sister of the groom, you should choose the people you want to include and who will be an excellent bridesmaid.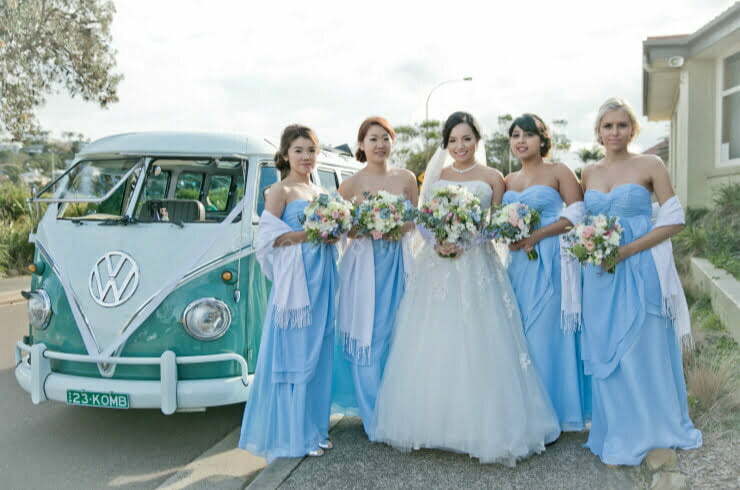 Besides, try to think about what kind of wedding atmosphere you want to create. You may imagine whether you want a crowd of exciting girls around you or you prefer a calm atmosphere and being pampered with just your sister or best friend. Your bridesmaids will be with you all the time from preparation until the end of the wedding.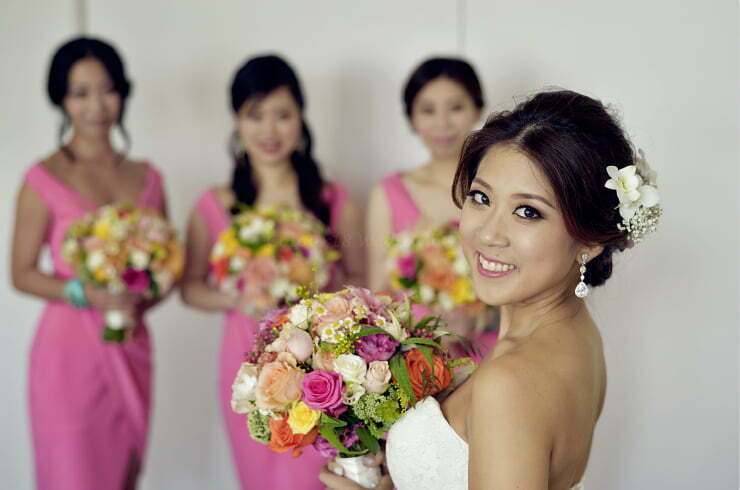 Bridesmaids participate in the wedding planning process, the rehearsal (if needed) and the wedding day activities. You should choose people who will work well with you, the cooperative and positive people who will be responsible team players will make the planning process and wedding day much more enjoyable for the bride.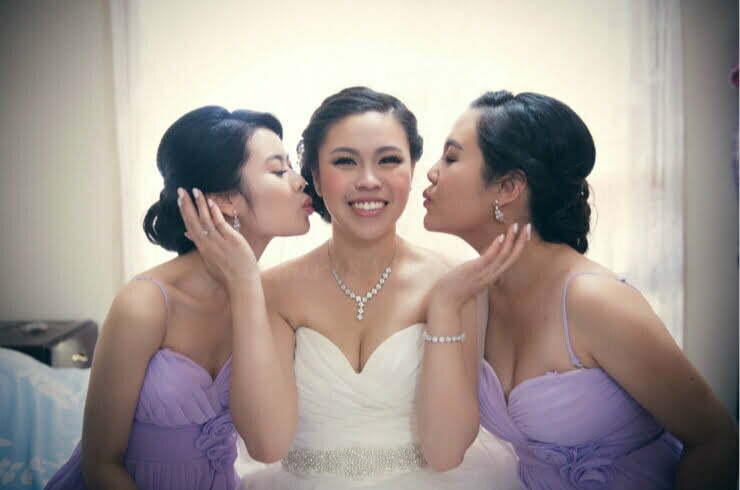 It's very important to choose the right person as your bridal party, but you always have the freedom to make decisions based on your personal preferences, your wedding size & style as well as budget. 🙂