Testimonials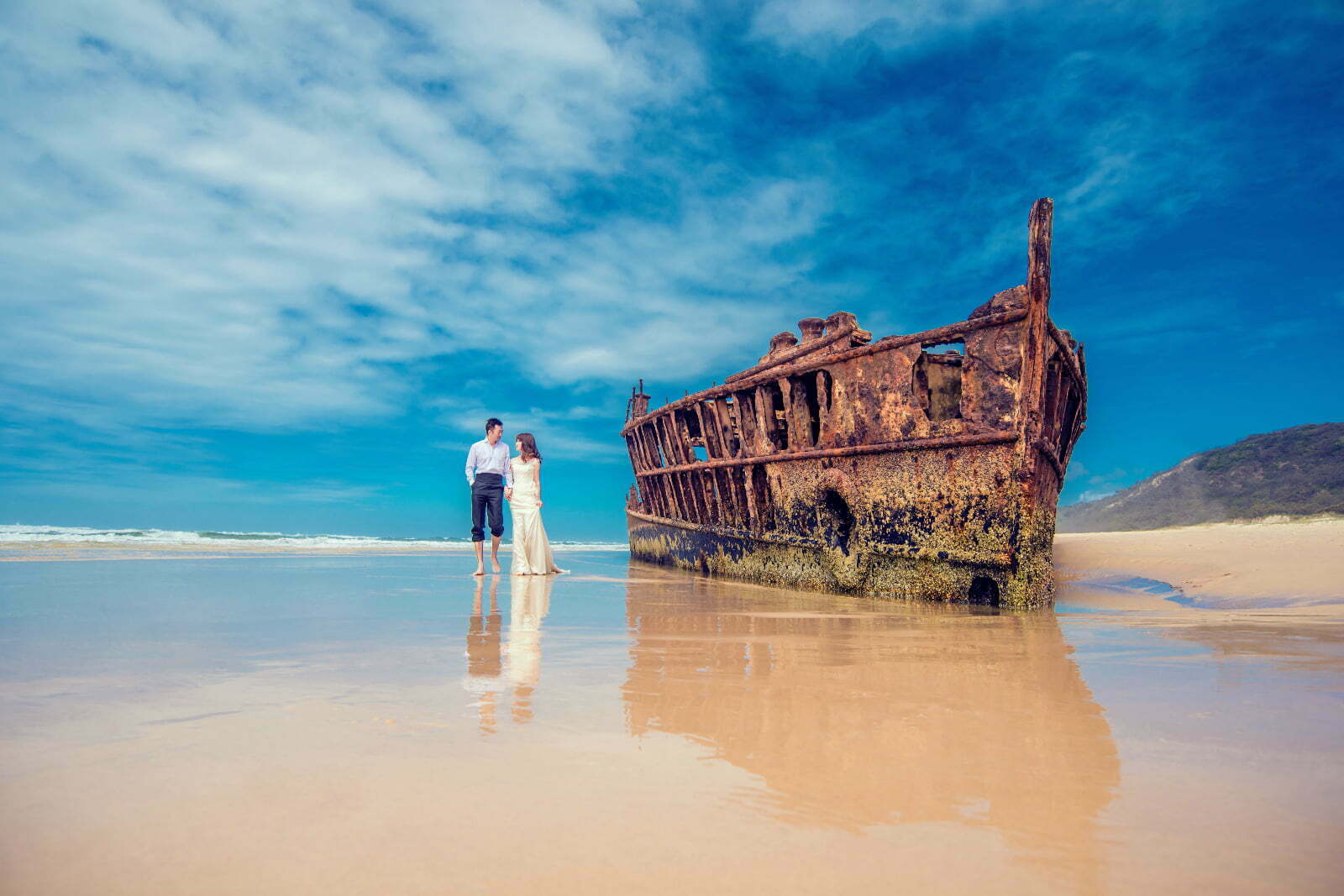 Me and husband went to Fraser Island for our 11 year wedding anniversary. The trip was perfect and everything went smoothly. We thank colour 18 for arranging our trip.
Anni and her photography team (take) and videography team (kelvin) was very professional as they took us to many places including Lake Mackenzie, rainforest and Maheno Shipwreck to take great scenic photos in a short period of time. In order for us to get the best effect on the beach area, Anni also went into the water to hold up my dress.
Colour 18's styling and make up team was great, they did make up for me, my husband and 12 year old son. Wingi, was great in helping us do the makeup, she was also very innovative and created many hairstyles for each dress I wore.
We are very excited to see the photos and videos. We would recommend Anni and her colour 18 team to everyone.
Highly recommend Colour18! Anni and her team is just simple amazing! Their professionalism and passion for wedding planning had made my big day runs much more smoothly! Annie had helped and guided me throughout the entire planning process over the whole year! Unlike some wedding planners out there, Anni would dedicate her time to you whenever you need her. She will not only answer all your concerns, but go much more further to make your special day truely unforgettable!
I just had my wedding last night and Anni personally created a surprise for me by giving me a free cake table decoration flower! She went to the flower market personally very early in the morning and got it for me and injured herself because of it! I really appreciate your efforts Anni! I've made a great friend from this planning experience! The flower arrangements are simple stunning!
You can see Anni's passion and love for being a wedding planner right from the first meeting! What could be better to choose someone who values your wedding as much as you do for oranginsing your most important day!
Highly recommend Colour 18 Wedding! Anni and her team are truly the best! Anni definitely made the wedding planning process stress free and smooth sailing! Every single procedure and price is clearly listed on the run sheet. Annie is very considerate, she will listen to you thoughts then plans the best wedding for you .I really appreciated her hard work and time and attention in making me feel so special!
We did not invite Anni to be our wedding planner, however she was very responsible and did more than what she was suppose to. Thanks to Colour18, we had a great decoration at both ceremony and dinner reception.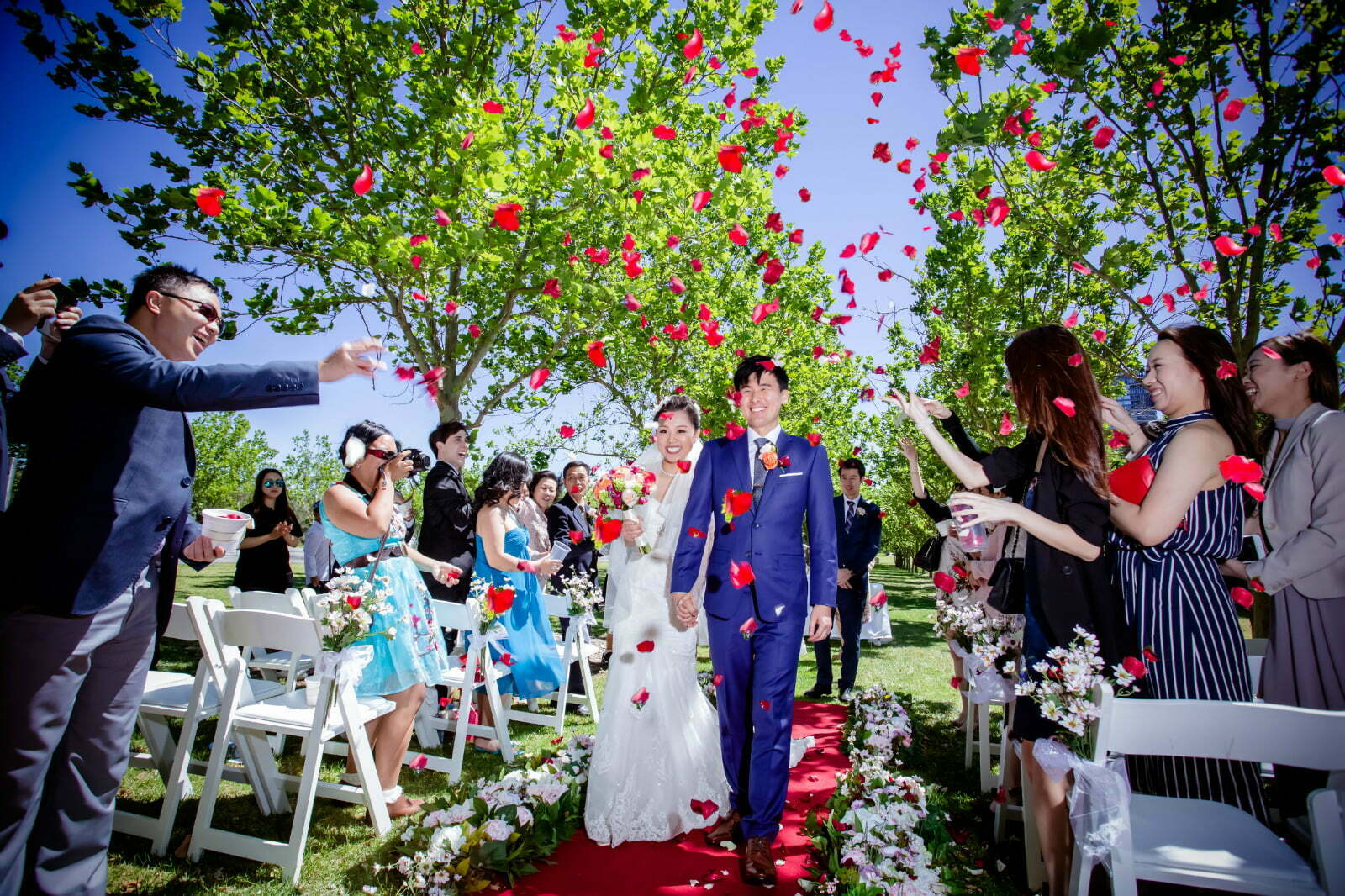 Thank you very much Colour18 team! You have made our wedding day perfect, we couldn't have done it without Anni and her lovely team. Your dress, flowers and decoration were beautiful, exactly how we imagined it. Your run down for the day was perfectly planned and helped relieve our stress before the big day.
Thank you Grace, Ken and Steven for following us on our wedding day, you guys are an awesome and professional team and made our day seamless. The photo and video sessions were especially good and you made us feel relaxed and natural throughout the day.
We can't thank everyone enough for making our day stress-free and flow smoothly.
From, Karen Tieu And Felix Wang